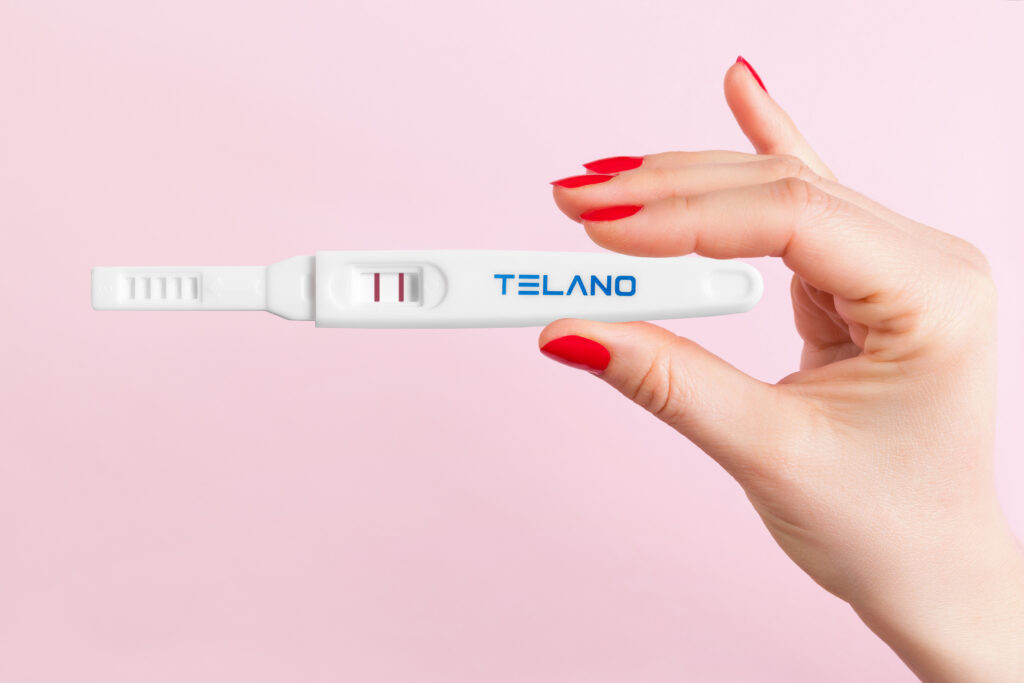 Would you like to know if you are pregnant? Find out with one of Telano's pregnancy tests. Telano has both pregnancy test dipsticks and midstream tests. Both tests are very sensitive, so you can test whether you are pregnant before your expected period.
How does a midstream pregnancy test work?
For a midstream pregnancy test, you urinate over the absorbent part of the test. Then place the cap over the absorbent part and place the test on a flat surface. Within minutes the result can be read from the control window. If two lines appear, you are pregnant! For your convenience, the back of each package clearly indicates how to perform and read the test. In addition, each test comes with clear instructions.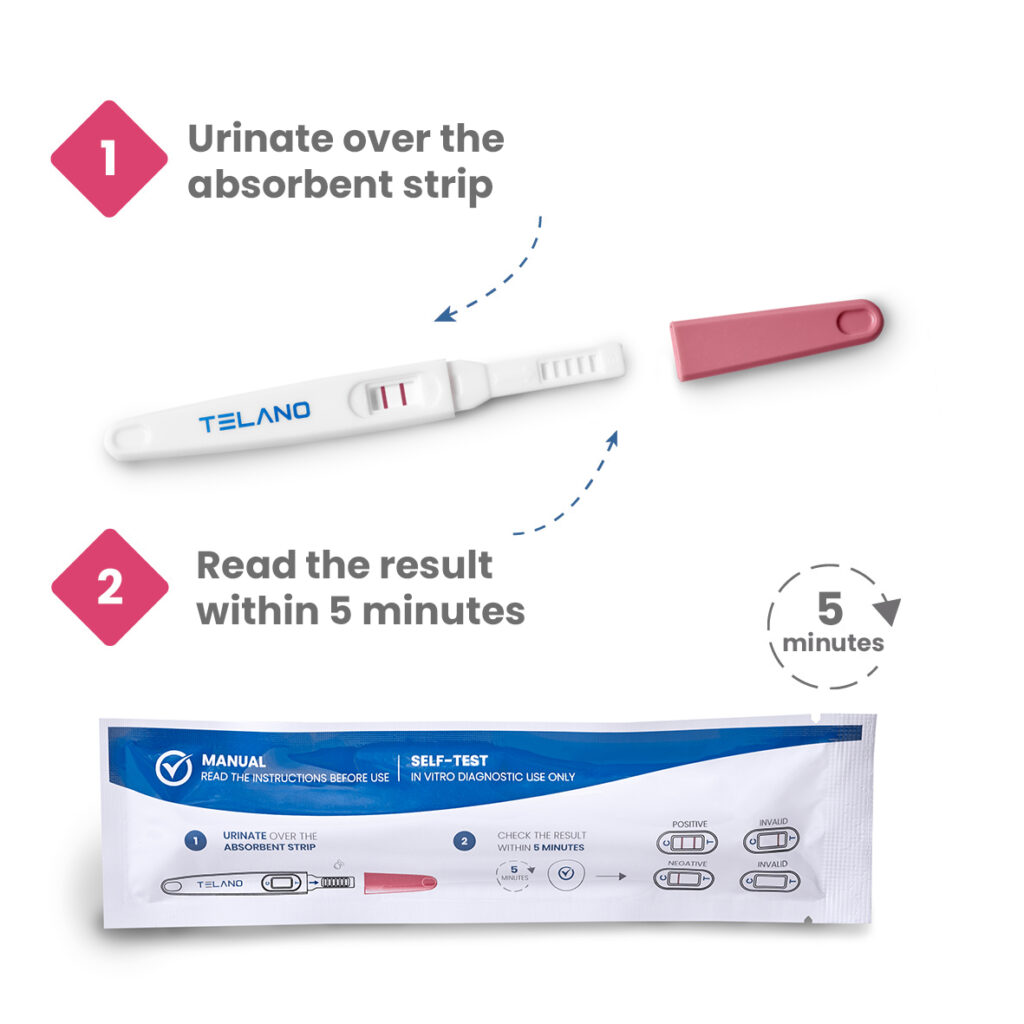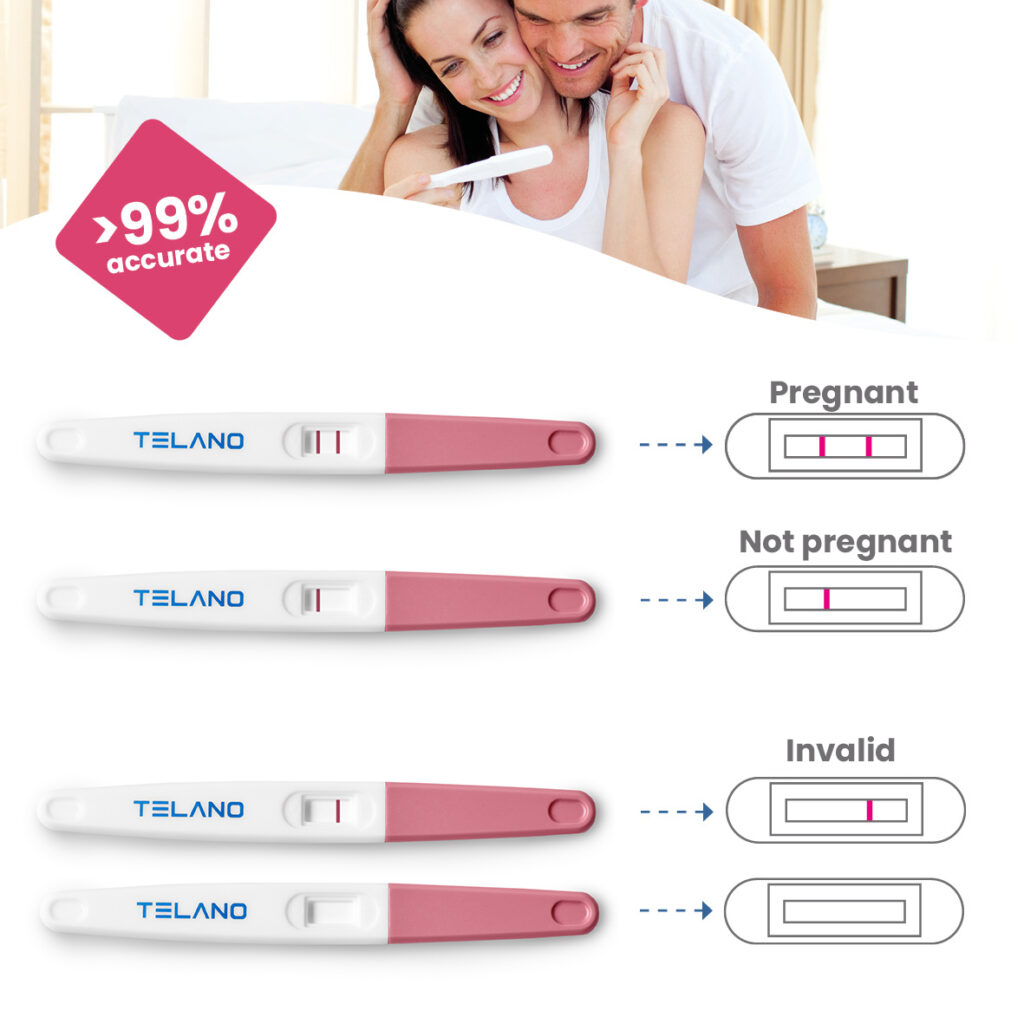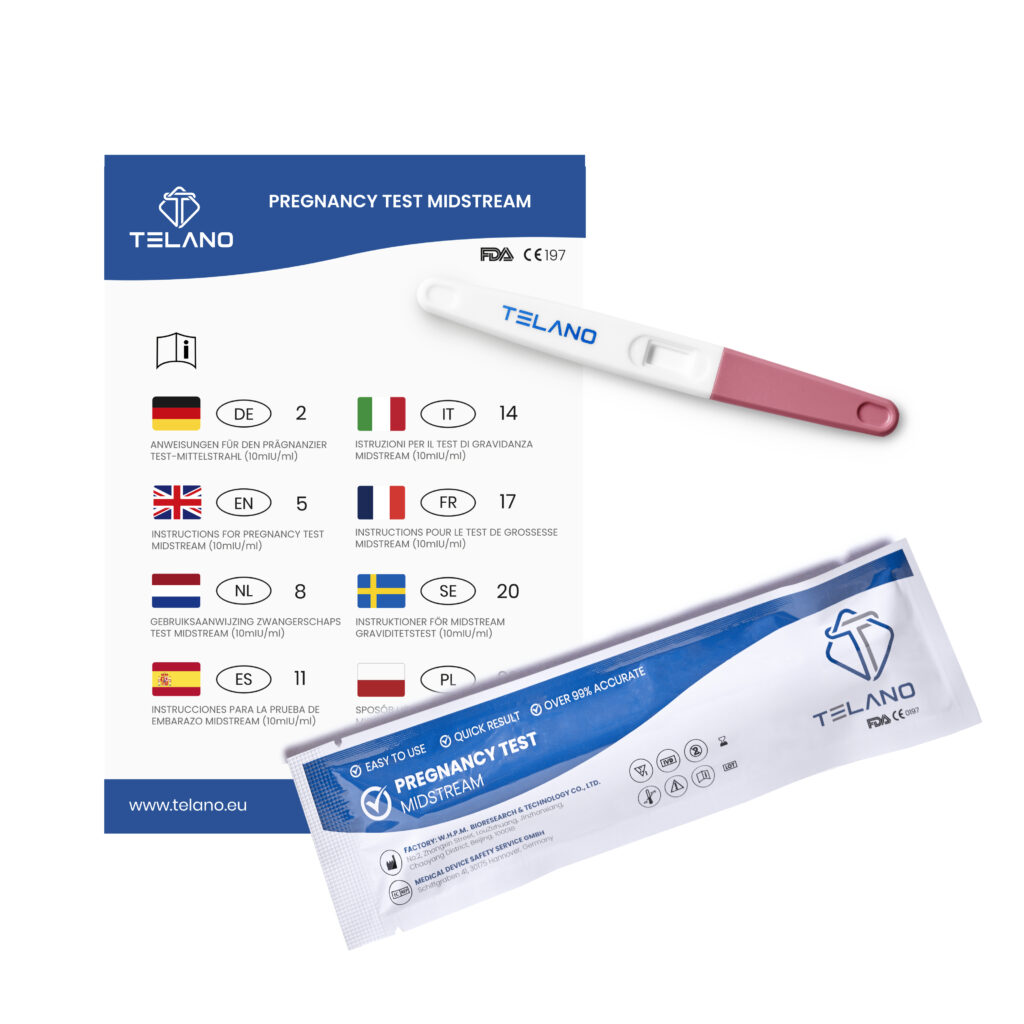 Key benefits Telano midstream test
Extra sensitive 10mIU/ml
Test 6 days before expected menstruation
Wide and absorbent test strip (6mm)
Wide "anti-slip" thumb grip for more comfort
Easy to use
Quick result 
Manual in 8 languages