Telano Drug Tests are available in individual strips or also called dipsticks, or in a multidipcard. The drug test strips are suitable for testing one type of drug. With the multidipcard it is possible to test for 10 different types of drugs with 1 test. The Telano multidrug test tests for the use of: cannabis (THC), amphetamine (AMP), XTC (MDMA), methamphetamine (MET), cocaine (COC) and opiates /heroin/morphine (OPI) methadone (MTD) barbiturates (BAR) ketamine (KET) benzodiazepines (BZO)
How does a multidipcard drug test work?
The top window of the dipcard shows the abbreviation of the drugs for which the test is intended. This multi-drug test is very easy to perform and read. You first collect some urine in a clean container in which you then immerse the absorbent strip for about 10 to 15 seconds. Between 5 and 10 minutes afterwards you can read the result in the test window. Please read the instructions carefully before using the test in order to get a reliable test result and a correct interpretation of the test result. This test is suitable for both at home and professional use.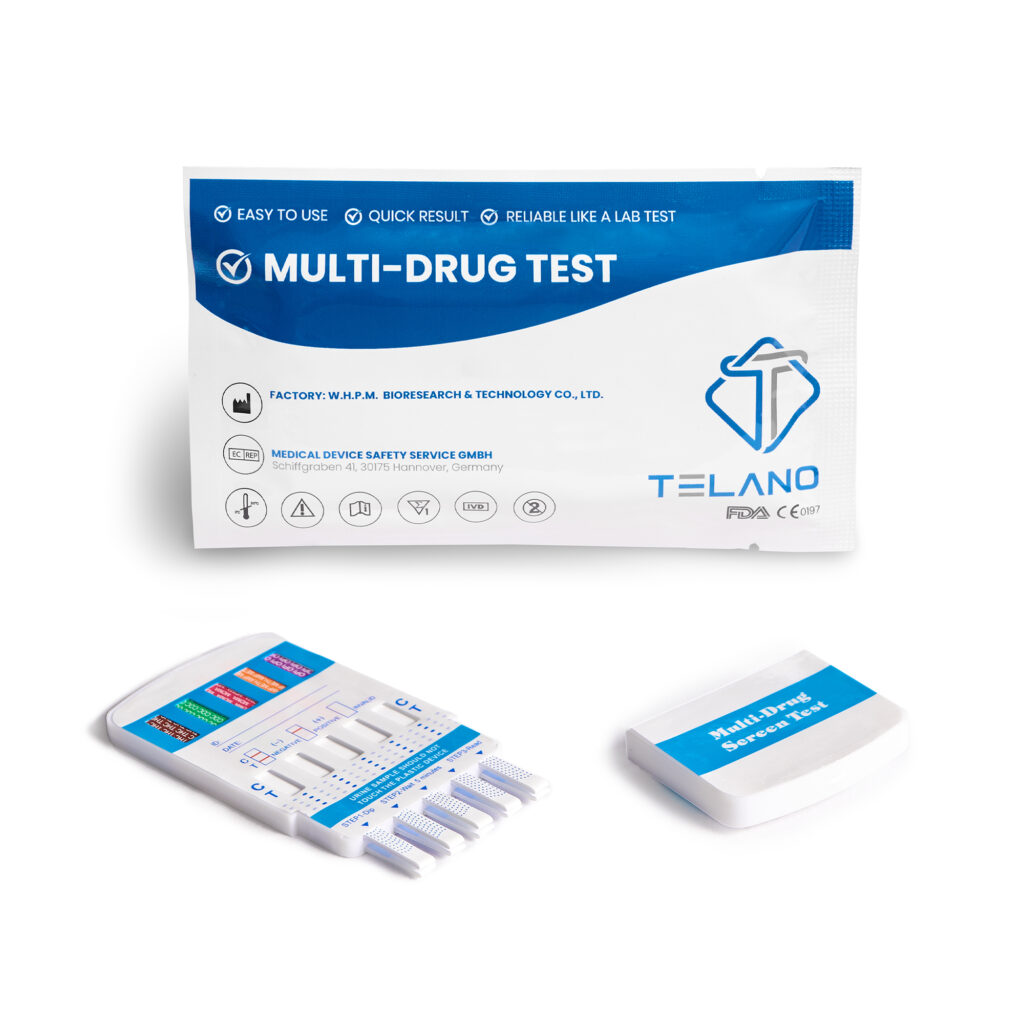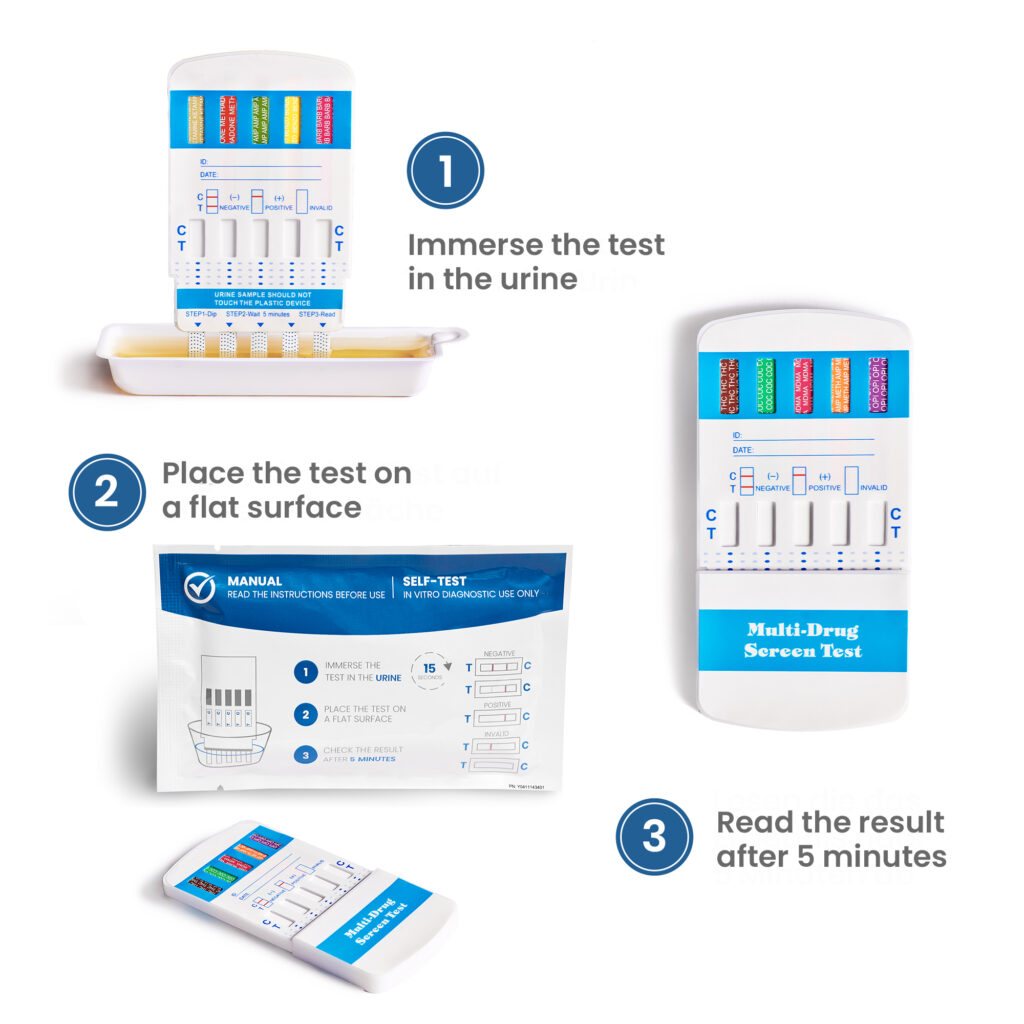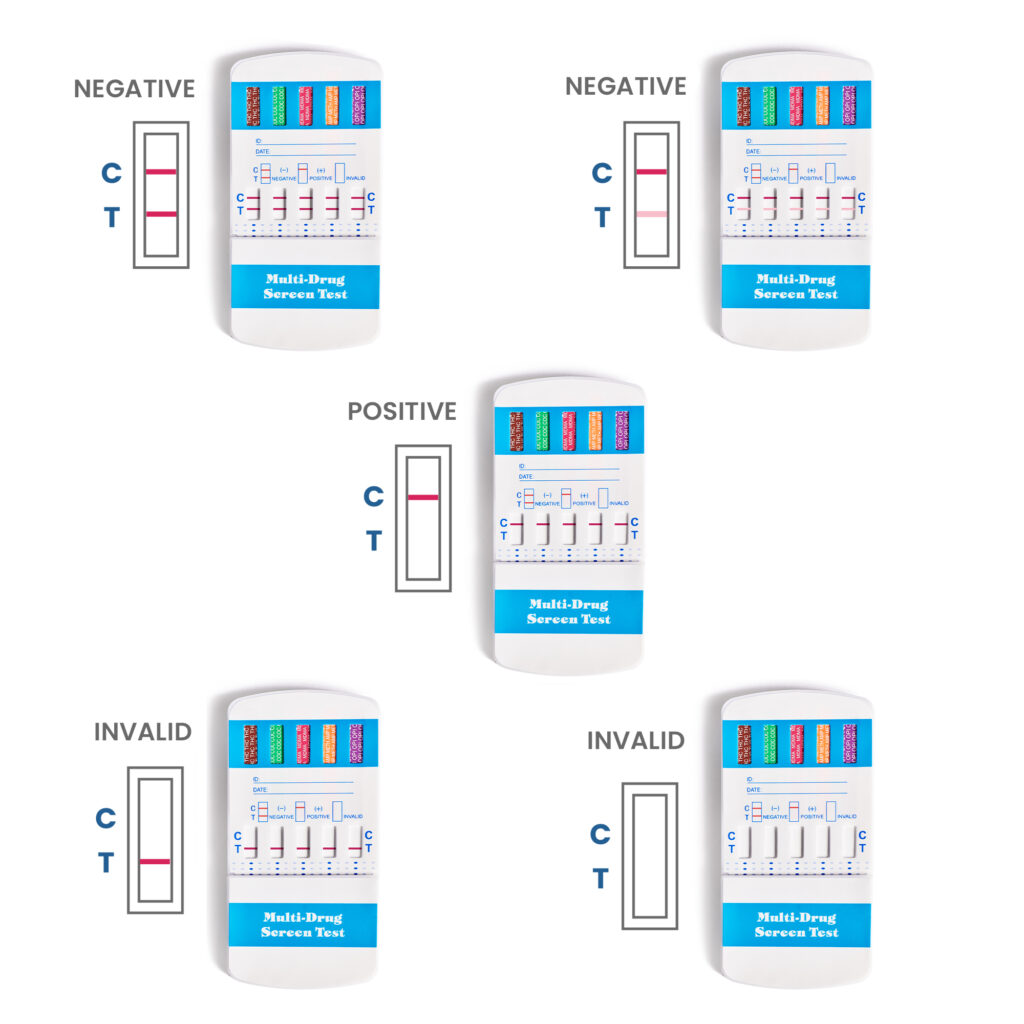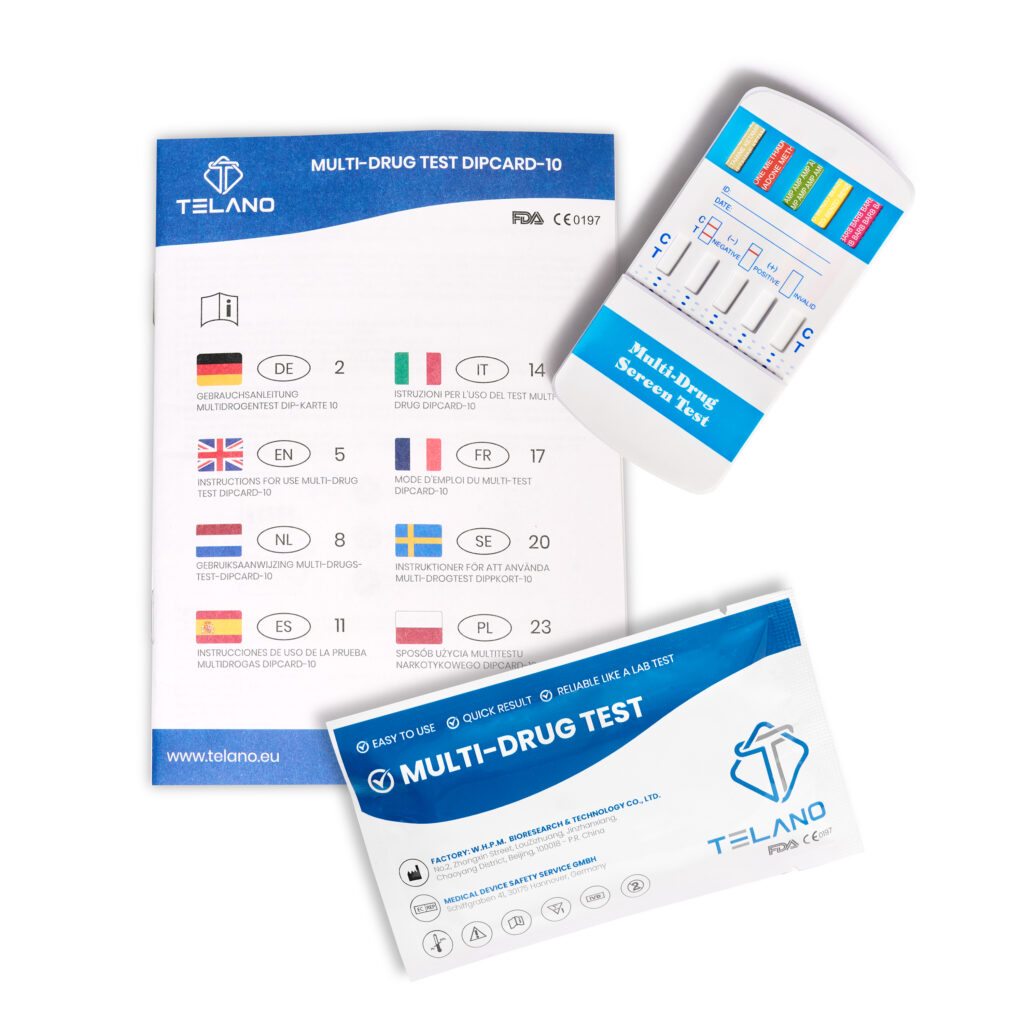 Key benefits Telano multidrug test
Easy to use
Quick result 
Manual in 8 languages
1 drug panel with 10 tests
Highly reliable
For both at home and professional use